An Interesting BUY PINOY experiment – 2011 edition
Submitted by Lessons Of A Dad at June 16, 2012 - 5:36 pm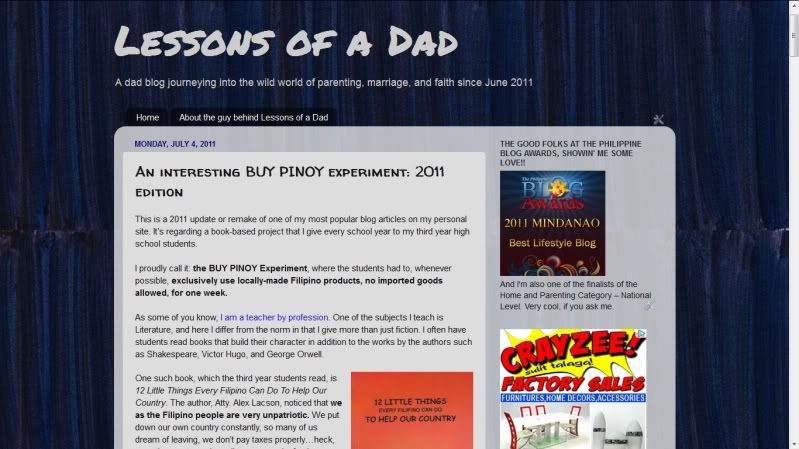 This entry was based on an assignment that I gave my students last year. Basically, they were made to switch from the imported products they love so much to exclusively use Filipino products for one week. Then, they'd write a reflective or compare and contrast essay on the experience. The results could put a smile on your faces.
An Interesting BUY PINOY experiment - 2011 edition

,
Leave a Reply
You must be logged in to post a comment.